SOC service providers
Are you looking for solutions to expand your toolbox for providing SOC services for your customers? The following considerations may sound familiar:
How well does the new tool integrate with our service production back-end
A jungle of licensing options makes it difficult to price the service in competitive market
One size fits none - making it hard to balance the tools portfolio for varying customer requirements
SensorFleet has a solution for you:
Open platform providing API's for threat intel ingestion, SIEM integration and even your own Instrument development to differentiate services
Simple licensing with predictable costs. You only pay based on Sensor and Instrument instances used
Scales from simple log collection node with Log Forwarder Instrument to fully featured NDR Sensor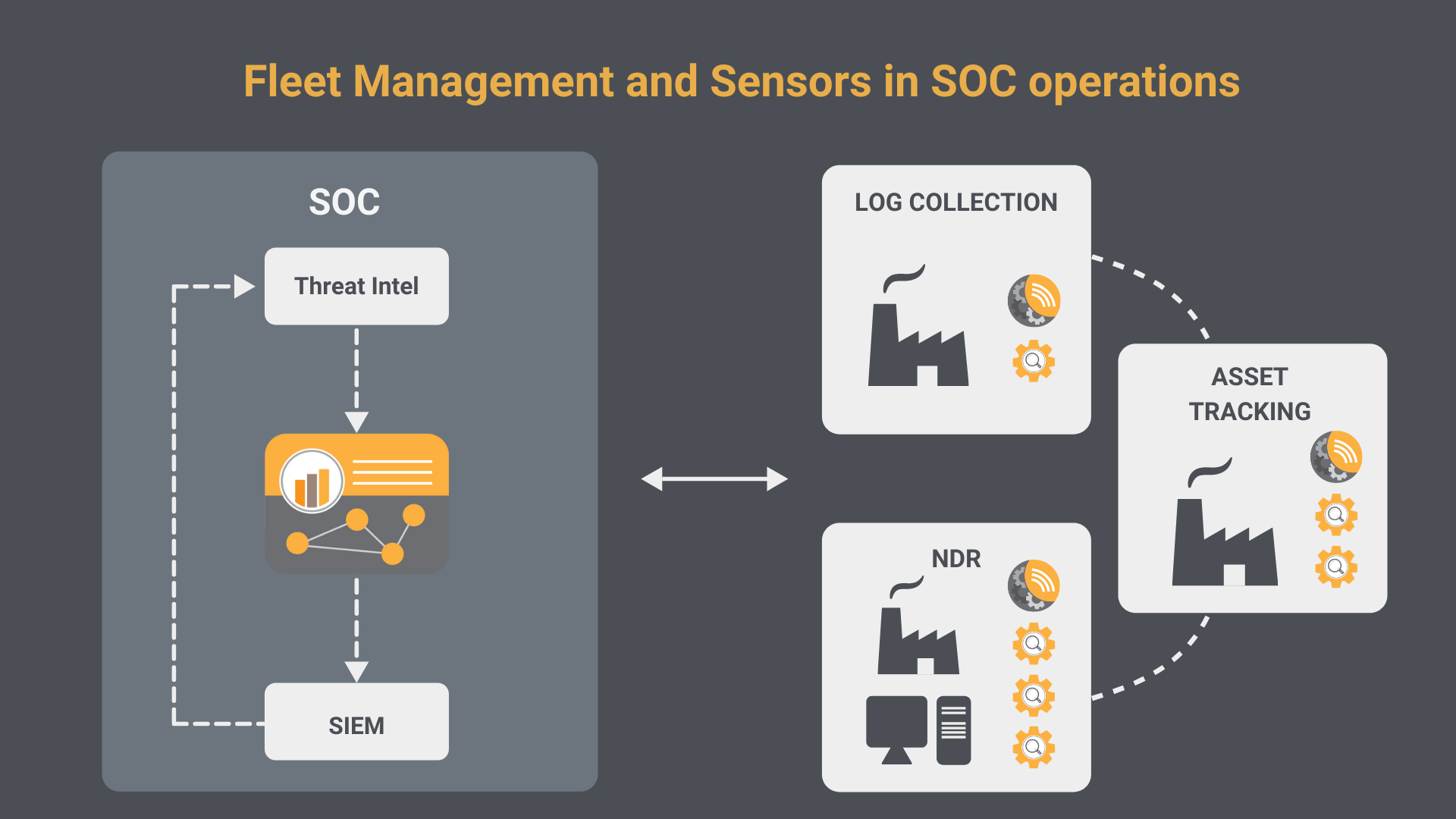 We have a growing list of over 10 security monitoring tools running as Instruments on our platform. Service providers can choose the right ones for the service portfolio, deploy them on a single platform and maintain the flexibility for future expansion of capabilities.
Other operational environments