Solution description
SensorFleet solution forms a lightweight and distributed cyber capability fabric. Instruments are components dedicated for specific monitoring tasks and are installed on a Sensor Platform. Sensor Platform will be deployed either as a hardware or virtual appliance. Virtual appliance or Cloud Service based Fleet Management controls the fleet of sensors and orchestrates Instrument deployments.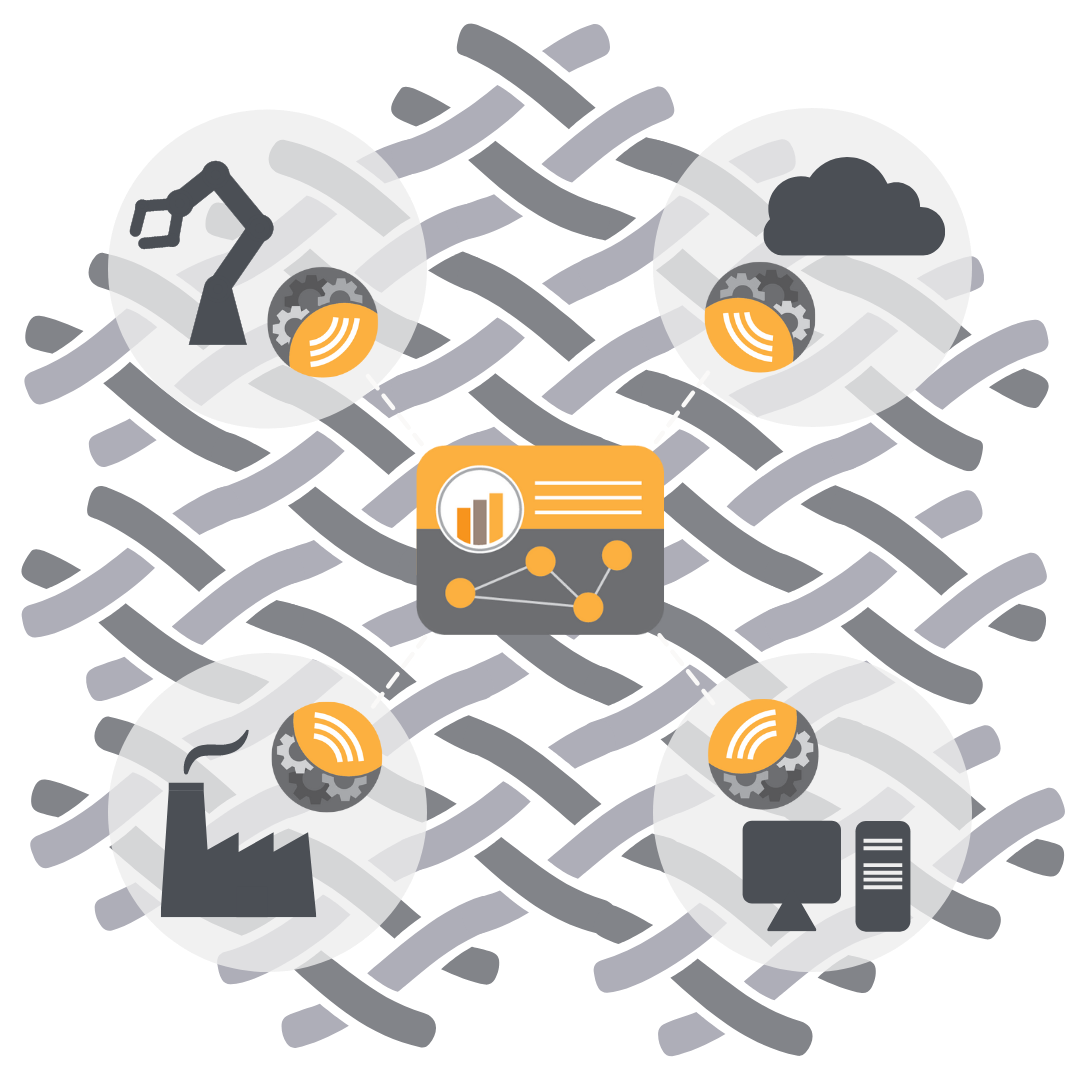 Instruments
Applications dedicated for specific cyber security tasks and deployed on a Sensor platform.
Show more....
Instrumens are containerized software components for specific cyber security related monitoring tasks
Can augment alerts generated by the other Instruments. For example, PassiveDNS can add domain names to Suricata alerts
Can be chained. For example, identities captured with Cowrie Honeypot can be added on Suricata watchlist
Users can develop or integrate their own Instruments. Any software that can be deployed as a container transforms easily to Instrument
Sensor
Sensor platform is deployed as a cloud native, virtual or hardware appliance. Also available for integration into other products, e.g. IoT industrial equipment.
Show more....
Sensor hosts the Instruments, providing a deployment platform and containment
Provides the API's for custom developed Insturuments. Available for both users and partners
Use cases provide a few examples of what we can deliver pre-configured
Fleet Management
Fleet Management controls a fleet of Sensors and provides one-click deployment of the Instruments.
Show more....
Fleet Management is used for deploying Instruments across the fleet of Sensors
Provides control and policy enforcement for the data sharing and retention
Collects the events and alerts produced by the fleet of Sensors and exports them to SIEM or other analytics solutions
Offers IoCs, blacklists, rule sets and other configuration options to Sensors conveniently from single interface
Operational environments
OT security
Operational Technology (OT), whether factories or other infrastructure, is increasingly getting connected but often lacks behind the IT networks in cybersecurity monitoring.
Read more »
IT security
SensorFleet NDR comes in the shape and size you'll need. You can dynamically grow your capability fabric and add Instruments as the requirements evolve. We have put together a few example Sensor configurations for IT networks.
Read more »
SOC service providers
Are you looking for a cost-effective solution that gives your SOC toolbox flexibility and better orchestration of capabilities? Few can match SensorFleet on this.
Read more »
Industrial equipment integration
Do you offer networked industrial equipment that's shipped to remote corners of the world where the network is not in your control? SensorFleet platform has been designed to integrate into the diverse execution environments to provide built-in security monitoring.
Read more »